September 09, 2021
04:15 pm - 07:00 pm
Sculpture Dedication, Step Afrika!, and Business After Hours - September 9
In partnership with the University of Iowa's Hancher Auditorium, Step Afrika! will perform live at the Muscatine Art Center to celebrate the dedication of the bronze sculpture, Expressive Spirit, in memory of Mary Jo Stanley. Step Afrika! blends percussive dance styles practiced by historically African American fraternities and sororities; traditional African dances; and an array of contemporary dance and art forms into a cohesive, compelling artistic experience. The short performance, which Mary Jo as a lover of dance would have enjoyed, begins after a 4:15 p.m. ribbon cutting. Guests are welcome to bring a blanket or lawn chairs and meet sculptor David Zahn following the performance. 
---
- Ribbon cutting at 4:15 p.m.
- Step Afrika! performance at 4:30 p.m.
- Meet "Expressive Spirit" sculptor David Zahn after the performance
- Business After Hours from 5:00 to 7:00 p.m.
Guests are welcome to bring blankets or lawn chairs.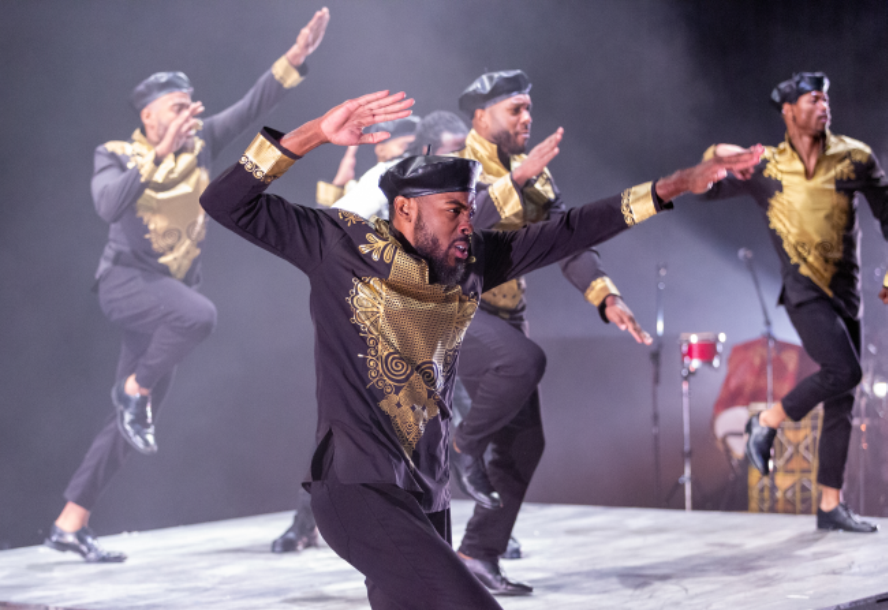 Step Afrika!