April 16, 2023
01:30 pm - 02:45 pm
Red Barn Studio - Iceland Poppy - April 16
Local artist Vada Baker returns to the Muscatine Art Center this spring with fresh new projects. Vada gives step-by-step instructions on how to complete your project. Learn new techniques and have all your questions answered in this fun studio class you won't want to miss! Advanced registration required by calling the Muscatine Art Center at 563-263-8282.
---
Brighten up any space with these beautiful paper poppies to hang on your wall. Class fees are $15 or $13.50 for Friends Members. All supplies included.
Register by calling 563-263-8282.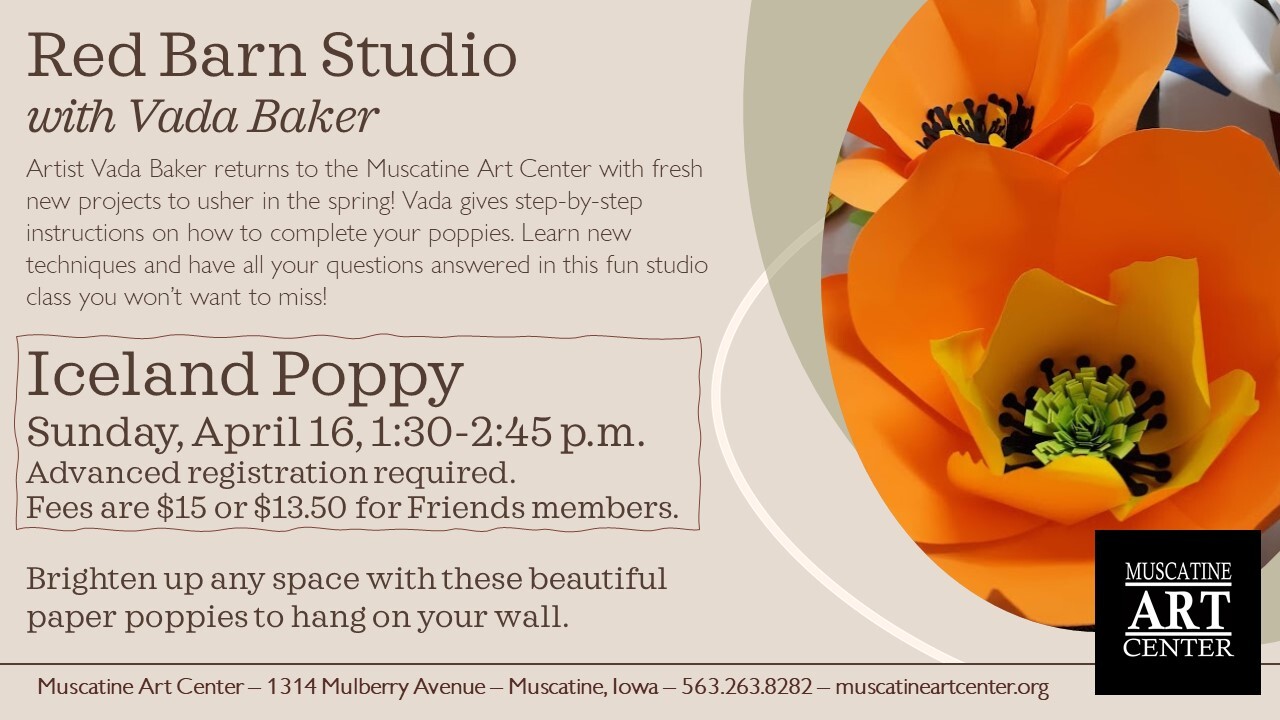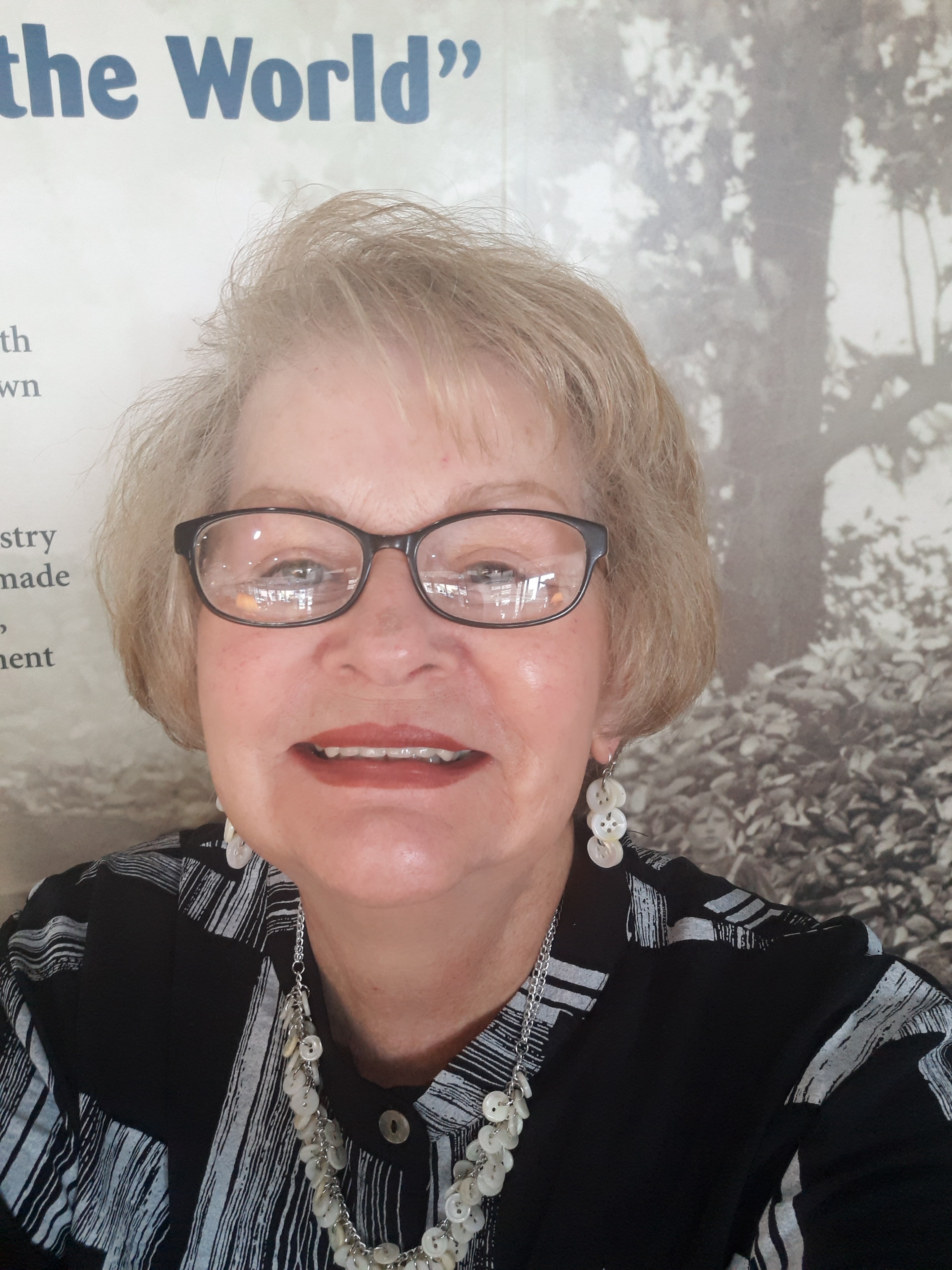 I have taught art at the Muscatine Art Center for about 15 years and thoroughly enjoy sharing my knowledge of DIY art projects with all age groups. As an art teacher at the Muscatine Art Center, I try to bring different techniques and mediums into my classes. Watercolor is my favorite, jewelry making, acrylic painting and paper crafts are among some of the subjects I share with my students.
I have studied art all through school; two years at the Art Institute in Minnesota; Muscatine Community College, and have had the privilege of being tutored by Iowa artists Ralph Iaccarino, Carol Steinmetz, and James Edward Brotherton. Currently, YouTube has been a terrific guide in my learning new painting techniques.
Art has been a part of my life since its beginning. Surrounded by colorful pieces of hand painted furniture, wall and floor coverings created by my mother Velma Fuller, I inherited her love of color, composition and freedom of expression.
My largest art piece can be found on the aquarium wall located at the Muscatine Discovery Center. Working with Artist James Brotherton, we created a beautiful pond scene surrounding the Center's large Aquariums. I also painted a large pond scene on canvas for the Discovery Center's pond sign, depicting a variety of animal, plant and insect life in the area. Small signs surrounding the pond hold depictions of this piece showing various species of plant and animal life in and surrounding the pond.
Working out of my home-based studio in West Liberty, Iowa, allows me the space and time to experiment with various mediums and ideas. I continually experiment with various techniques in order to reach my goal of creating visual enthusiasm in my works of art.