October 28, 2021
04:30 pm - 05:30 pm
Quad City Arts Presents Jazzy Ash, October 28, 4:30 p.m.
The Quad City Arts Visiting Artist Series, along with the Muscatine Art Center, presents: Jazzy Ash! Jazzy Ash is a celebrated songwriter who performs traditional African-American music for kids. Join us for a free performance Thursday, October 28, starting at 4:30 p.m. on the Muscatine Art Center grounds. The performance will be held inside the Muscatine Art Center in case of inclement weather.
---
Jazzy Ash is a celebrated songwriter, music educator; founder of Leaping Lizards Music Programs, and now performs nationally with her band as Jazzy Ash and the Leaping Lizards. Ash grew up dually influenced by the music from her mother's hometown of New Orleans, as well as her father's Trinidadian culture. She trained professionally in music and theater through her high school and college years and holds a degree in Early Childhood Education. Jazzy Ash is in residence October 25-28 through the Quad City Arts Visiting Artist Series. Visit her website at www.jazzyash.com for more information on Jazzy Ash.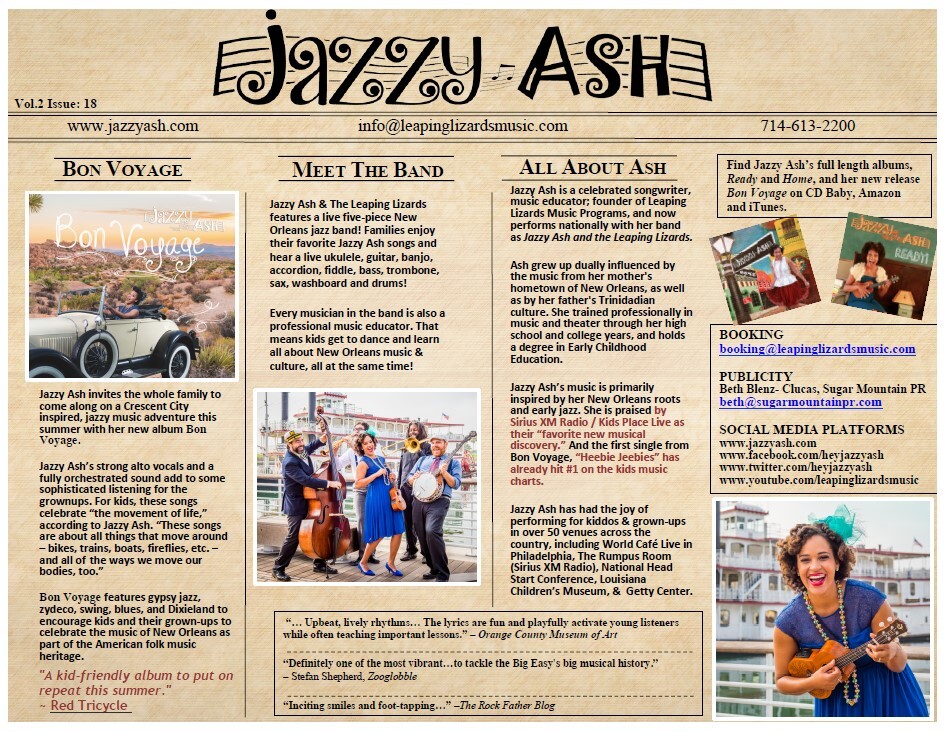 Quad City Arts is dedicated to enriching the quality of life in the Quad Cities region through the arts. Quad City Arts serves Scott, Clinton, and Muscatine counties in Iowa, and Henry, Mercer, and Rock Island counties in Illinois.
Quad City Arts receives significant support for the Visiting Artist Series from Regional Development Authority, Scott County Regional Authority, Bechtel Charitable Trust, National Endowment of the Arts, Iowa Arts Council, Illinois Arts Council, Quad Cities Cultural Trust, The Amy Helpenstell Foundation Fund and the John J. Quail Fund at the Quad Cities Community Foundation, Arts Midwest, The Joyce & Tony Singh Family Foundation, Rock Island Community Foundation, the Community Foundation of Greater Muscatine, Melvin McKay Trust, Mary Iva Gittens Knouse Trust, Moline Rotary, Rauch Family Foundation I, Kiwanis Club of Davenport, and Quad City Arts donors.