Perspectives on Childhood: Photographs by Oscar Grossheim, 1900 - 1925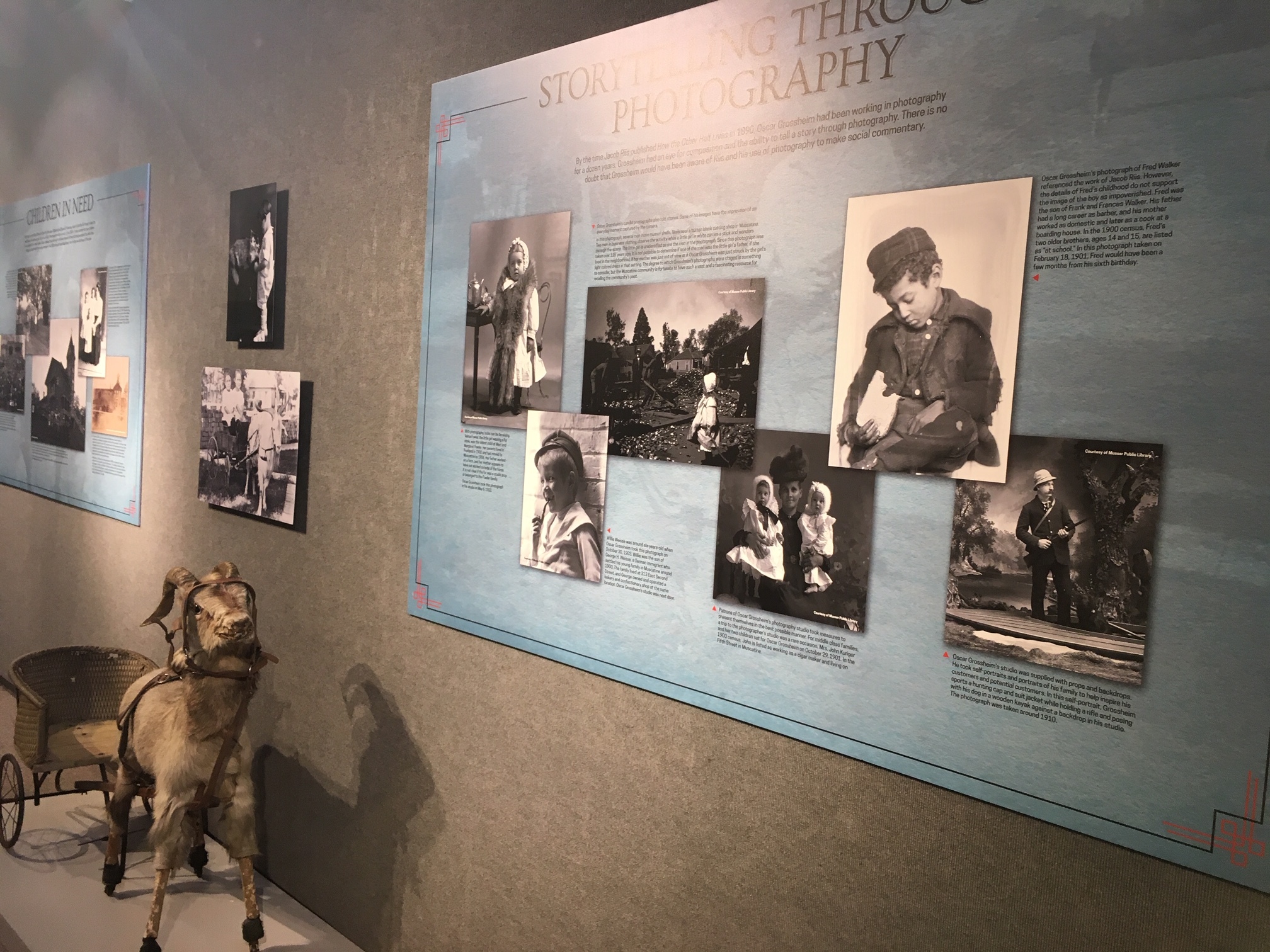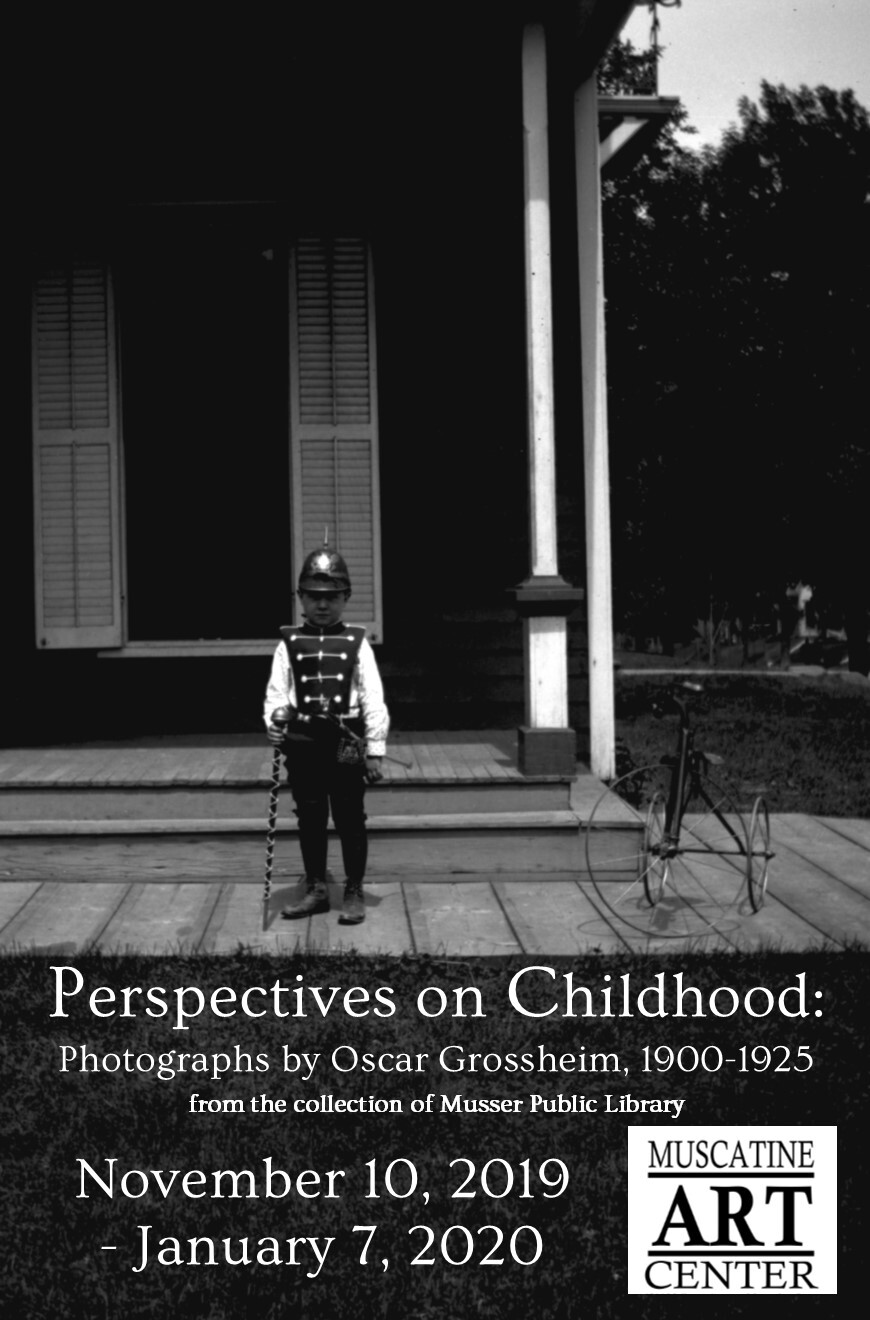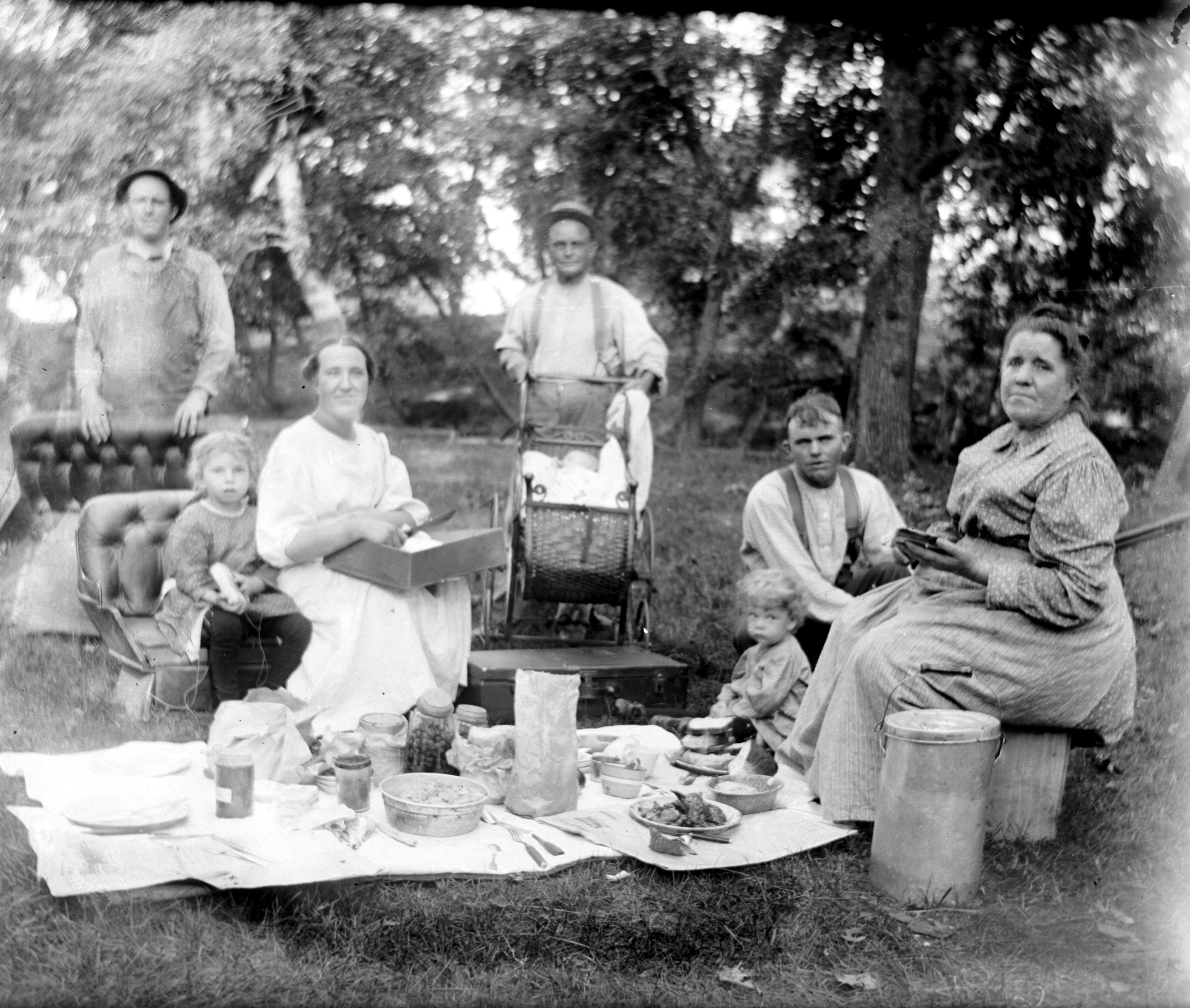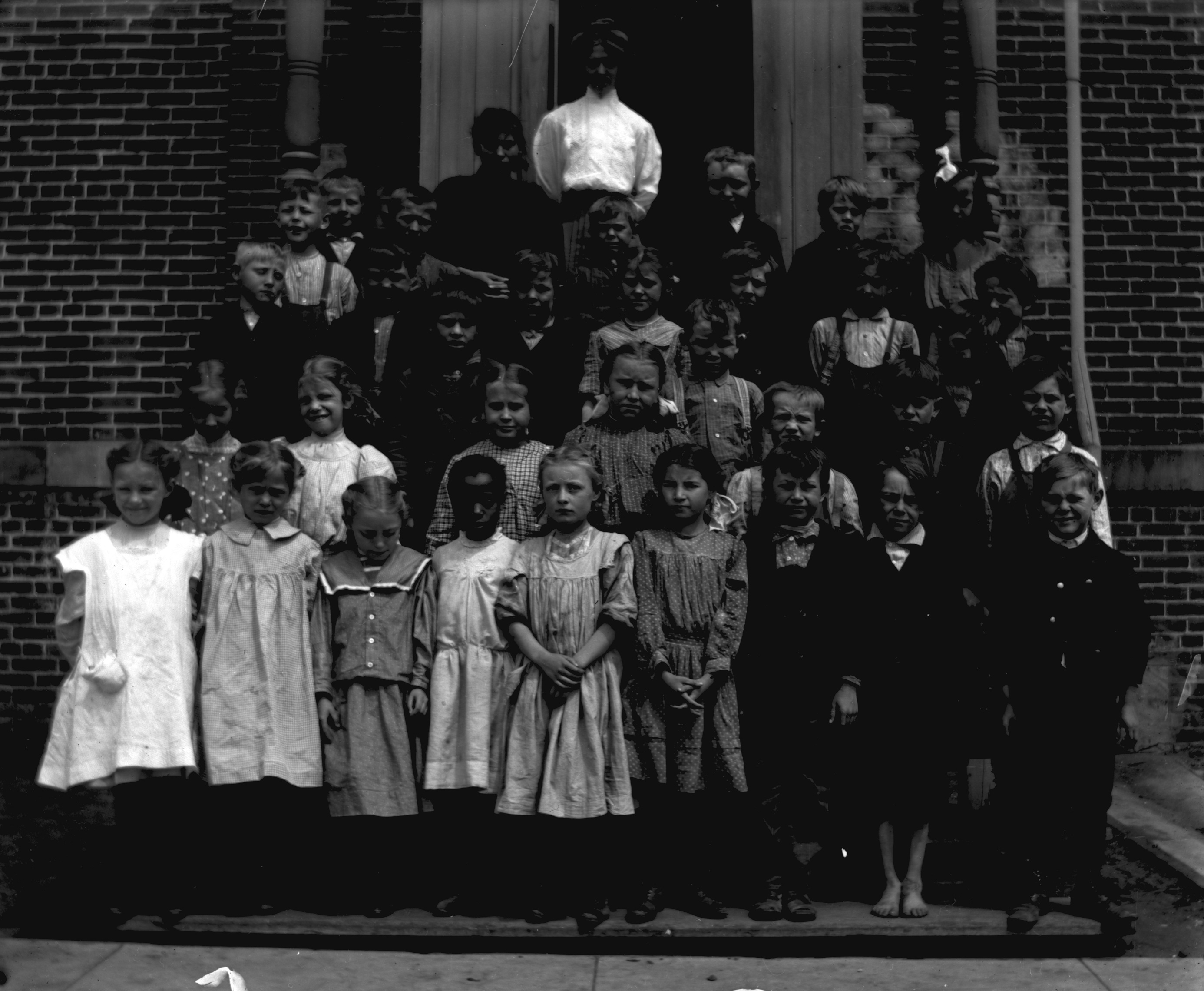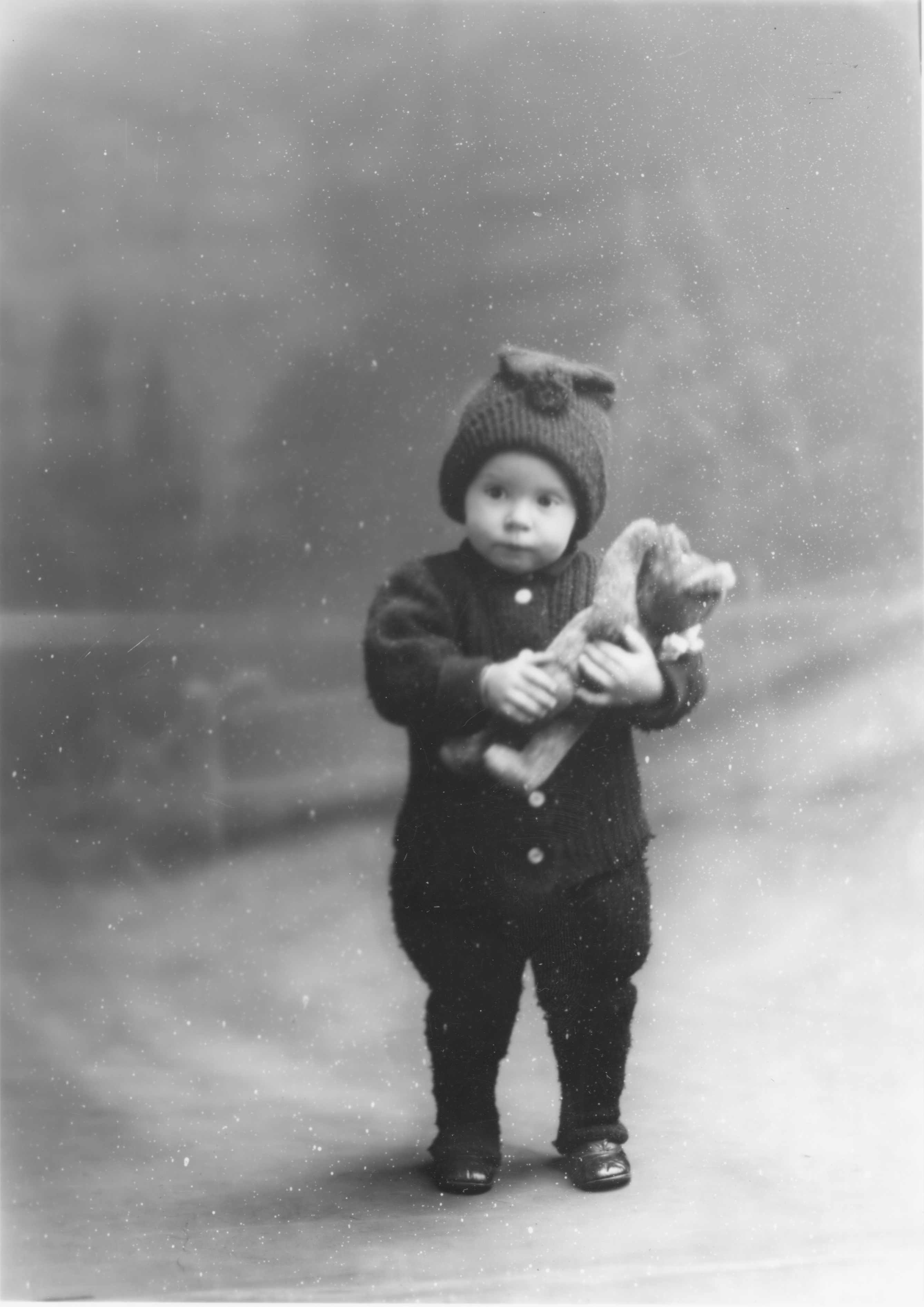 For most, childhood is shaped by one's parents.
Oscar Grossheim's photographs provide a glimpse into the daily lives of children who grew up in the Muscatine area in the early 1900s. Some of his images are posed and the scenes constructed with backdrops and props. Others are more candid, seeming to document the ordinary tasks and leisure activities of children and their families. Both posed and candid photographs tell us about the values and living conditions of different social groups.

For most, childhood is shaped by one's parents. Parenting for much of the 1800s involved both parents. In the 1900s, the father's role as breadwinner and the mother's role as household manager became more defined. Mothers came to represent nurturance, selflessness and devotion to others. The American mother's influence upon the home and child became a source of morality and a counter to commercialism and self-interest. With mothers in this role, children had increasing permission to express their feelings, making the child-parent relationship more democratic.
This exhibition is made possible in part by a grant from Humanities Iowa and through the research and writing of Dr. Jill Heinrich, Professor of Education at Cornell College. Oscar Grossheim photographs from the Collection of Musser Public Library are used to illustrate shifts in thinking about childhood in the early 1900s.
In the early 1900s, the concept of childhood across all social classes took root. Although some families continued to rely upon children to contribute financially, parents increasingly valued their children for emotional reasons. Childhood became a time that both parents and society wanted to protect and preserve for as long as possible.

This exhibition provides a glimpse of childhood experiences for those growing up in the Muscatine area in the early 1900s as captured by Oscar Grossheim. By the time Jacob Riis published "How the Other Half Lives" in 1890, Grossheim had been working in photography for a dozen years. Grossheim had an eye for composition and the ability to tell a story through photography. There is no doubt that he would have been aware of Riis and his use of photography to make social commentary.