Jon Fasanelli-Cawelti: The Man Filled with Music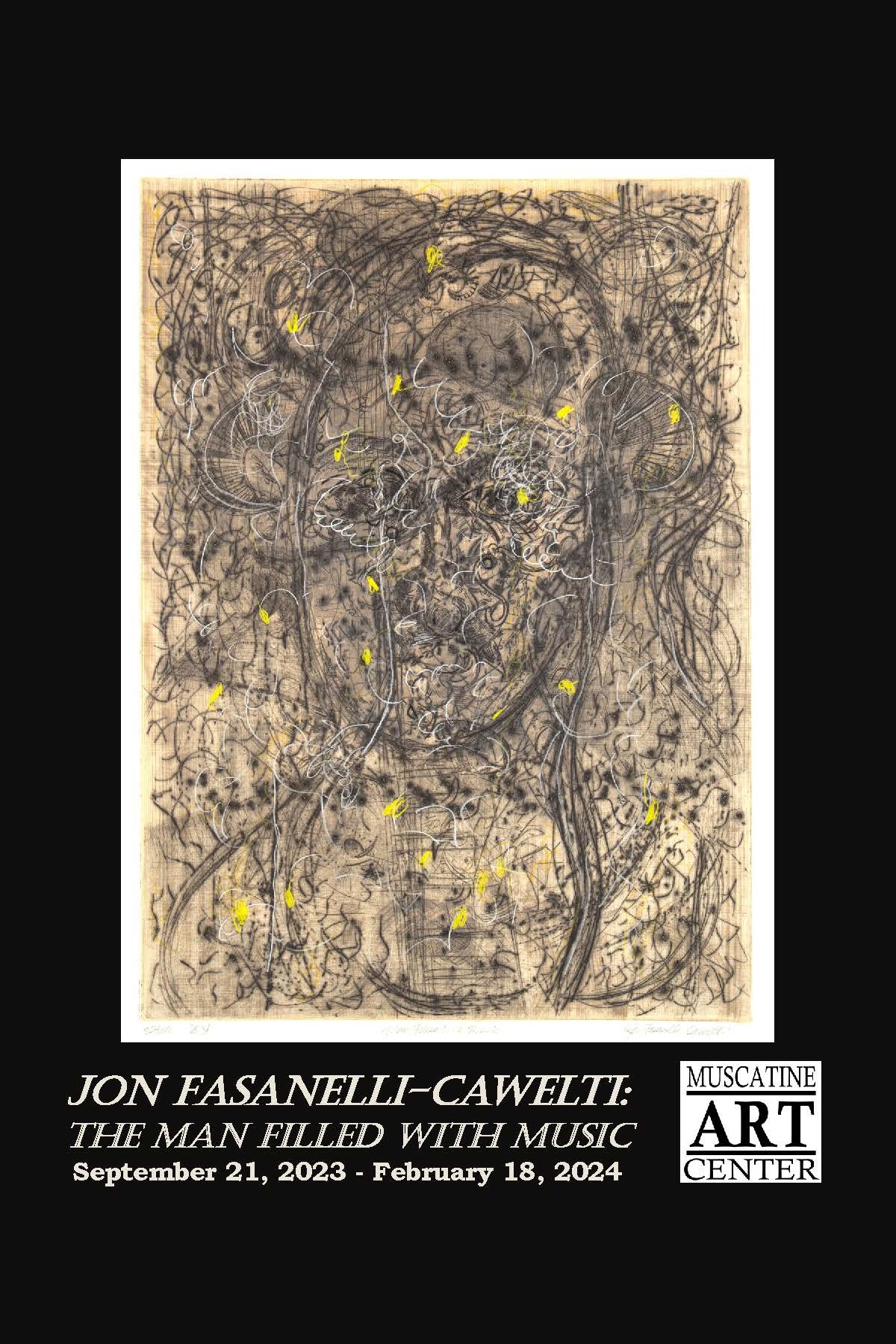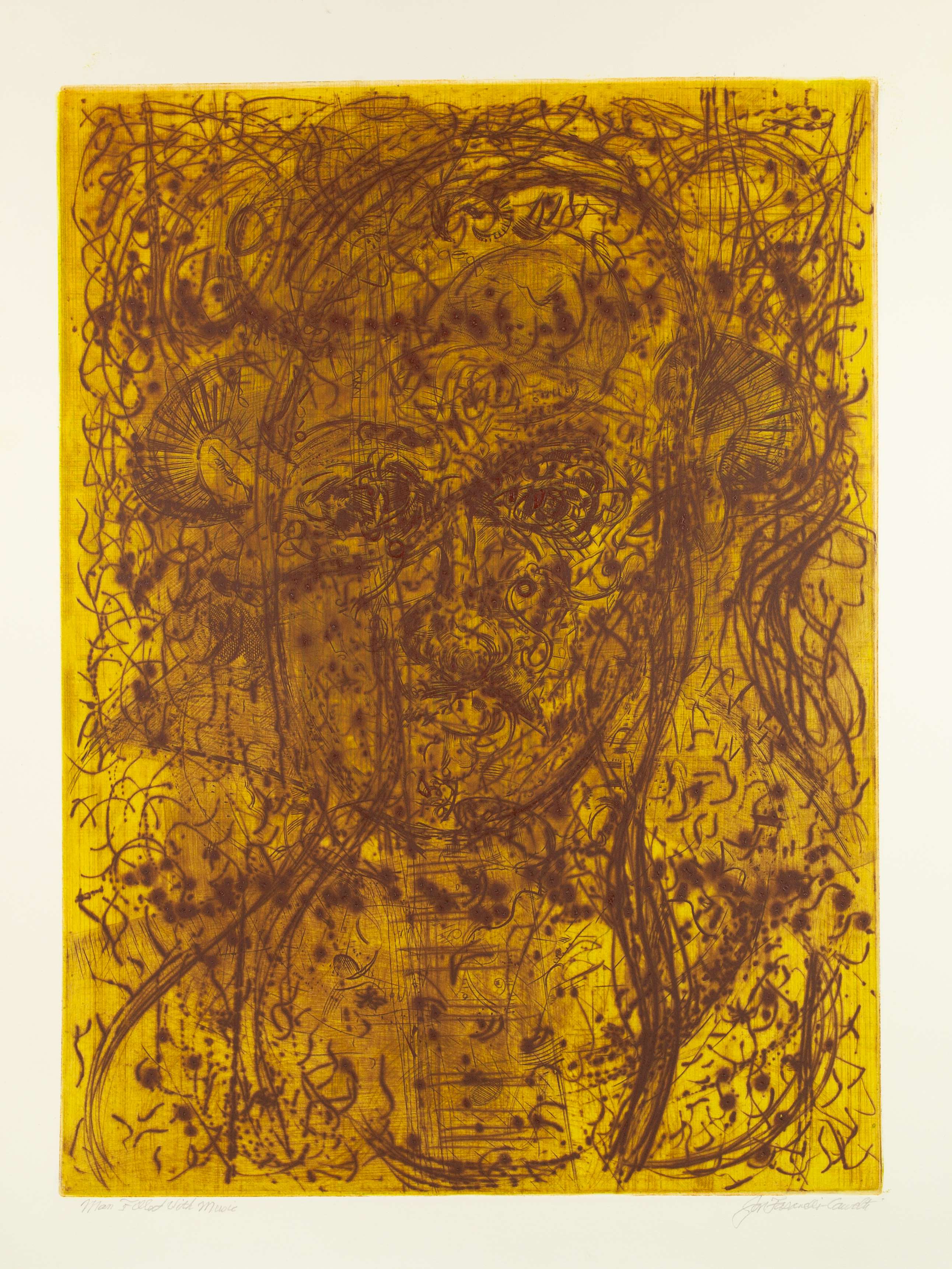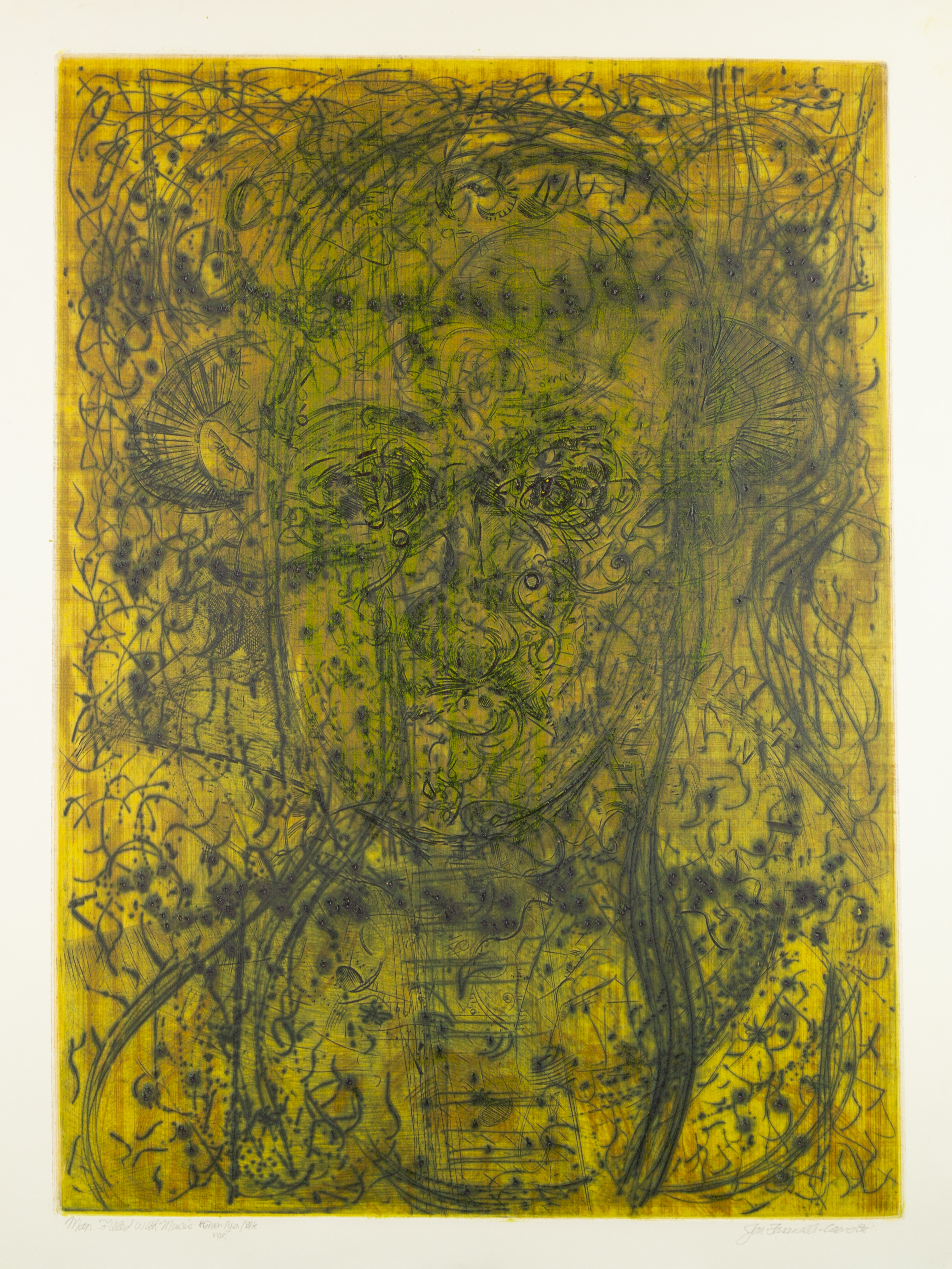 Jon Fasanelli-Cawelti: The Man Filled with Music
Exhibition on view through February 18, 2024

Jon Fasanelli-Cawelti was born in Iowa City, Iowa, August 31, 1953. He spent his first three years on his grandparent's dairy farm in Iowa. In 1956 Jon moved to Chicago and attended public school in Hyde Park. Jon attended Ripon College in Ripon, Wisconsin from 1971 to 1975, where he studied History. He then attended the University of Iowa in Iowa City, Iowa from 1978 to 1985, where he studied Printmaking. Jon worked as the personal assistant and printer for Mauricio Lasansky, from 1985 to 1998, in his Iowa City studio. Since his departure from Iowa City in 1998, he resided in Muscatine, Iowa, with his wife and two daughters, where he continued to print from his private studio.
Over the years, he taught Art Appreciation courses for the Muscatine Community College and offered private instruction. Jon was an 'amateur' musician (trumpet), playing a wide variety of music, including Symphonic, Sacred, Dixie Land and Swing with the Muscatine Symphony Orchestra, Mad Creek Mudcats, River City Big Band, Wesley Winds and the Washington Iowa Municipal Band.
Jon's love of music sparked a series of music-based prints which included over fifty works. Highlighting prints from that series, this is the first major exhibition of his works since his passing in 2021.
Fasanelli-Cawelti's works have been exhibited nationally and internationally and are held in numerous private and public collections.
In this first major exhibition of Fasanelli-Cawelti's work since his passing in 2021, the artist's love of music, playing the trumpet, and performing with the Muscatine Symphony Orchestra and Mad Creek Mudcats permeate into this body of work. A true Renaissance man, art, music, philosophy, literature, and history were part of his everyday life. For more than fourteen years, Fasanelli-Cawelti served as assistant to the world renowned printmaker Mauricio Lasansky.

A selection of Lasansky's portraits from the permanent collection will be on view on the second floor of the gallery from September 21, 2023 through January 28, 2024.

"I try to work with what I know. From my earliest memory I saw from my hands and eyes. I grew up with the art of the Ancient World around me. I love shallow relief, edges, lines. My art is very physical and I like the sculptural possibilities in drawing and intaglio." - Jon Fasanelli-Cawelti