Jeff Weikert: A Walk in the Marsh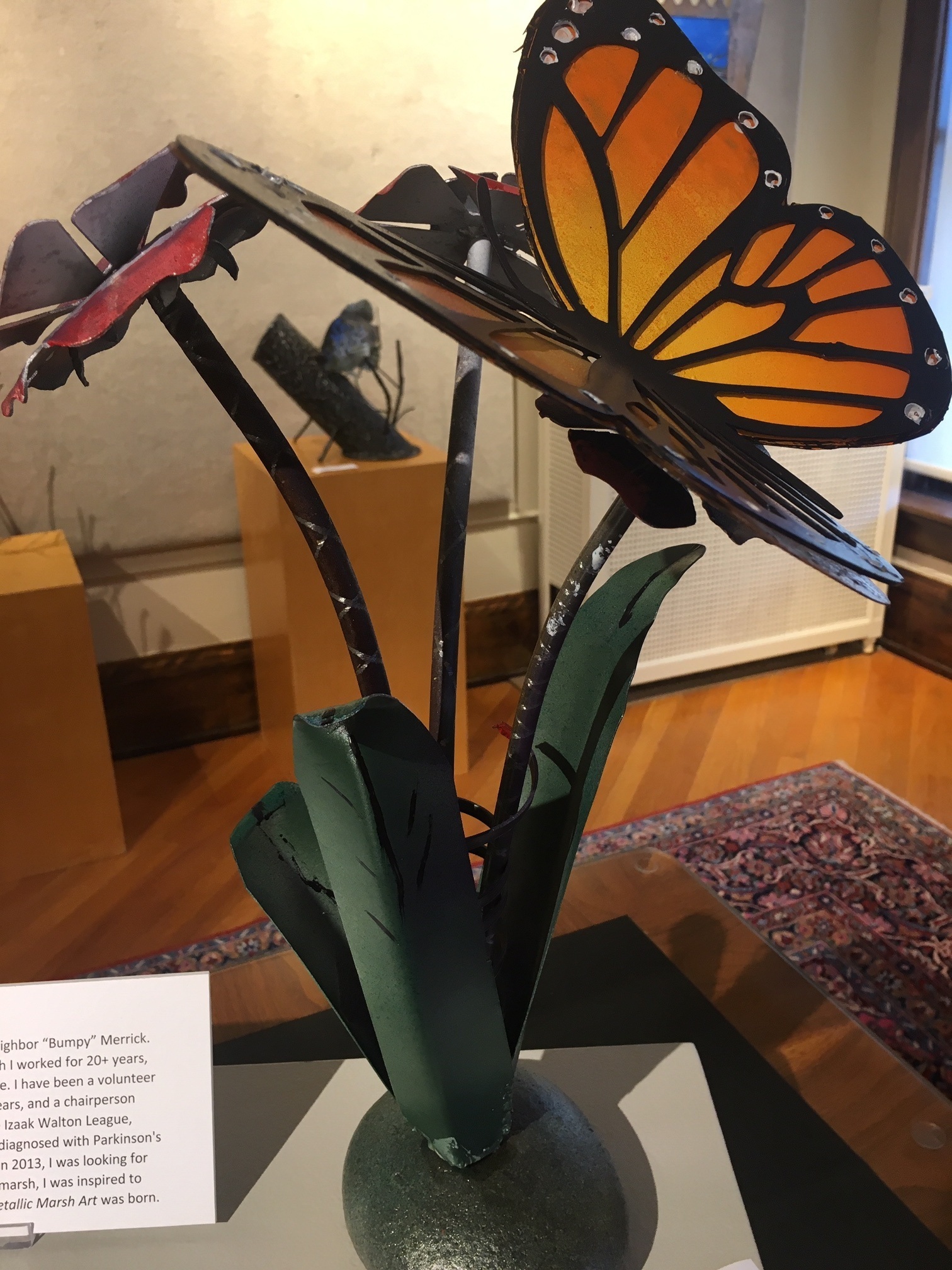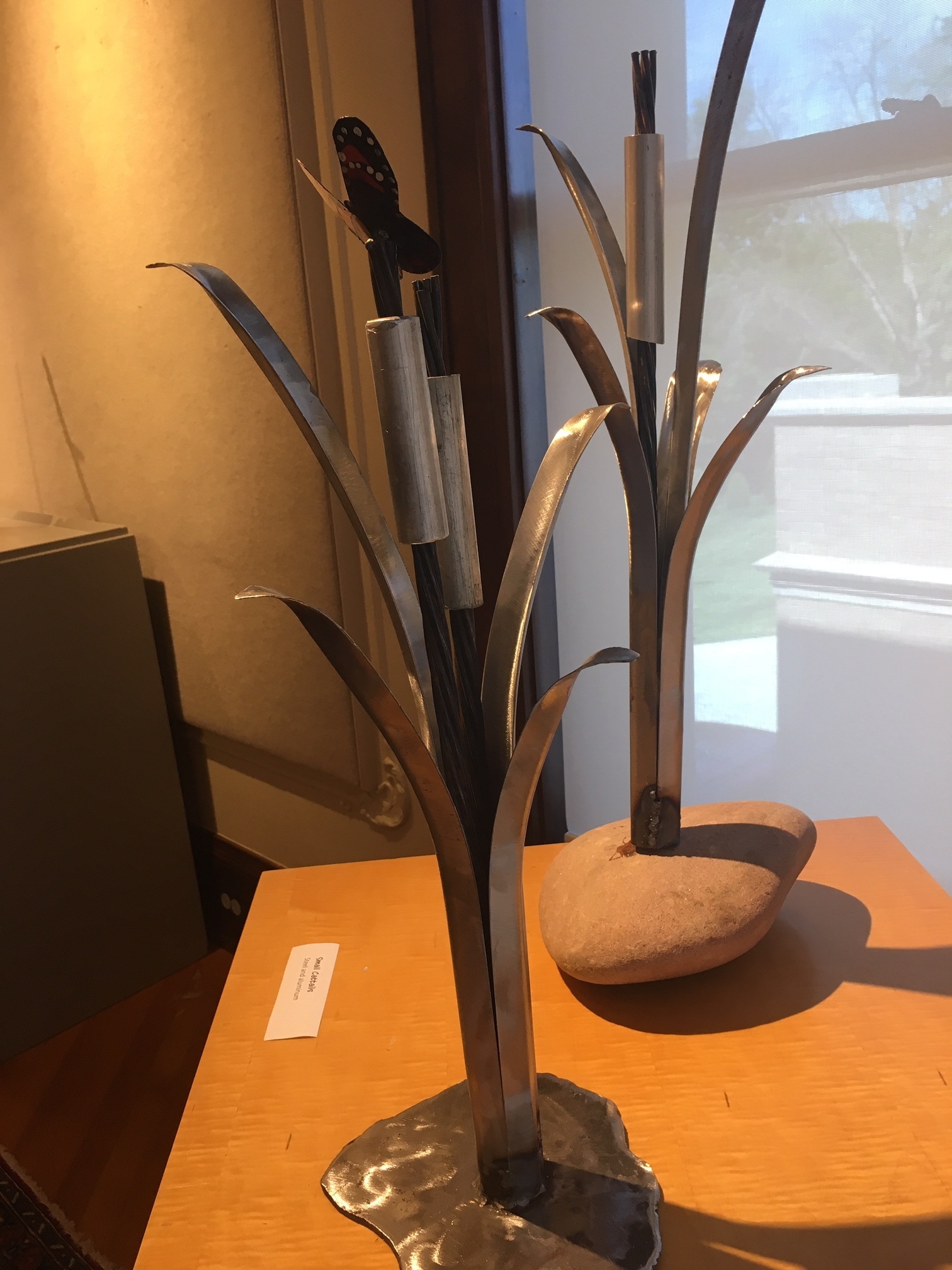 Artist Statement:
"I grew up fishing with my next-door neighbor "Bumpy" Merrick. My family owned a scrap yard, at which I worked for 20+ years, so I've worked with metal my whole life. I have been a volunteer at Port Louisa Wildlife Refuge for 38 years, and a chairperson involved with Ducks Unlimited and the Izaak Walton League, so wildlife is in my blood! When I was diagnosed with Parkinson's disease in 2008, and had to quit work in 2013, I was looking for a project. Living near a public hunting marsh, I was inspired to design wildlife artwork from metal. Metallic Marsh Art was born."

Biography:
Jeff was born and raised in Muscatine, and worked at his family scrap yard. He has always been involved with volunteering or working with wildlife in the area, and was an avid hunter/fisherman. In 2013, he was forced to quit work after being diagnosed with Parkinson's disease. Since he was too young to retire, he needed to find a project to keep him busy on good days. Having worked with metal, and after seeing some metal art while on a trip in Door County, Wisconsin, he came back to design his first piece - metal cattails. When people saw them, the orders started coming in. He combined his "art shop" with his wife's sign business, AJ Graphics, and Metallic Marsh Art was born. Since then, his pieces have sold quickly and to some high traffic areas like the Merrill Hotel, pieces have been sent to England and Australia and have been donated to raise funds for the Knoxville Sprint Car Hall of Fame & Michael J Fox Foundation for Parkinson's. Jeff currently lives in Wapello, Iowa with his wife Angie.