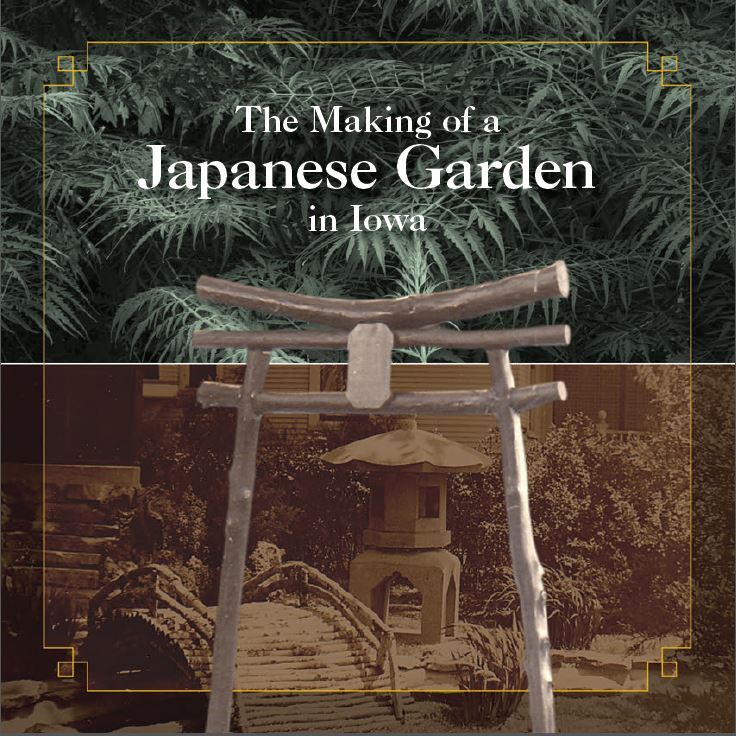 Copies of the booklet are available for sale at the Muscatine Art Center.
Installed in 1930, Laura Musser McColm's Japanese Garden is the only pre-World War II Japanese-style garden known to exist in Iowa. In 2020, Associate Professor Heidi Hohmann, along with a graduate student from Iowa State University's Landscape Architecture Department, created the Historic Landscape Preservation Plan for the garden. This plan provided the framework for successfully applying for funding from the Paul Bruhn Historic Revitalization Program and the Roy J. Carver Charitable Trust. Since fall 2021, the Muscatine Art Center staff has filed quarterly project reports reviewed by both the National Park Service and the Iowa State Historic Preservation Office. In summer 2022, the archaeology report, completed by Tallgrass Archaeology, was submitted, along with plans created by the landscape firm Aunt Rhodie's. The State Historic Preservation Office provided the go ahead to proceed in mid-September 2022.

Trees have been removed as of summer 2023. The work will continue this fall to include renovating the water feature, replacing bridges and other structures, removing the existing walkway, constructing an accessible pathway along with a stepping stone path referencing the look of the original garden, and installing trees and plants. The target completion date for the entire project is September 30, 2023, but the completion date is subject to change. Project updates will be shared in the newsletter, on social media, and through press releases.

For those who visit the Japanese Garden, please be aware that access to the garden, and occasionally the sidewalk along the garden, will be restricted as needed. Thank you for your patience as the team takes the time necessary to complete a project that honors the historic character of the original garden and meets the criteria outlined in the Secretary of Interior's Standards for the Treatment of Cultural Landscapes.