"House of Cards" by Philip Laber is on view from June 3 through August 6, 2023. Meet Artist Philip Laber at the Annual Ice Cream Social on Sunday, June 25 from 1 to 4 p.m.
This suite of experimental printmaking examines and metaphorically represents American and global cultures and politics and the resulting consequences upon daily life, edited through the eyes of a mythical and whimsical "Everyman." The work is a hybrid approach combining traditional etching and engraving processes with digital imaging and contemporary printmaking.

Above Image: Philip Laber, "Managing Their Flamingos," 2014, etching and engraving on pigmented ink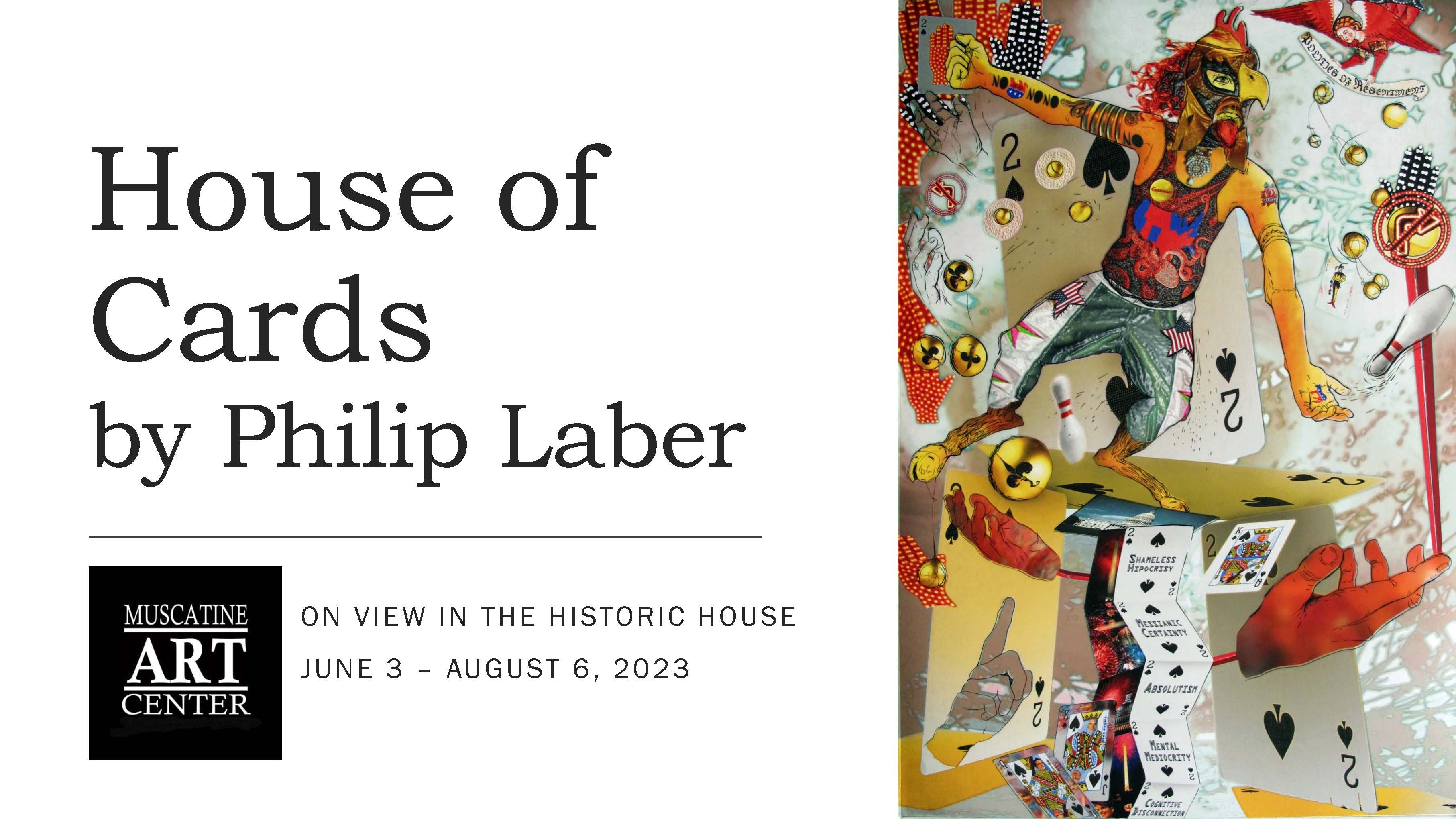 Philip Laber: "In the summer of 2016, I retired from teaching photography, printmaking and drawing in Higher Education to become a full-time artist. My creative interests remain experimental printmaking and photography and more recently, exploring acrylic painting. Drawing has always influenced the work, and will continue to do so. I have a specific interest in the figurative subjects that support the specific narratives in each work."