Great Leaders of the Indian Nation: McKenney & Hall Portraits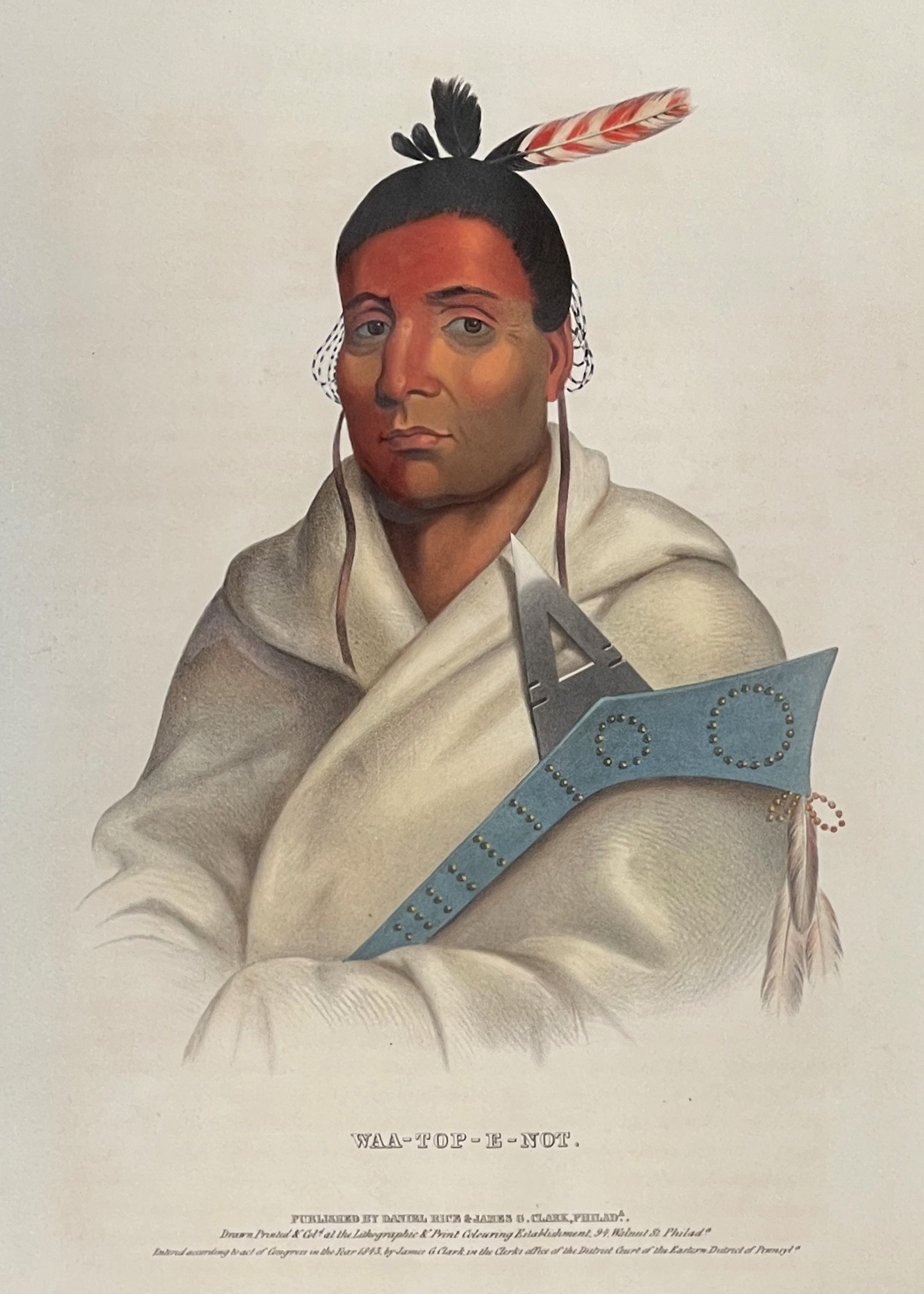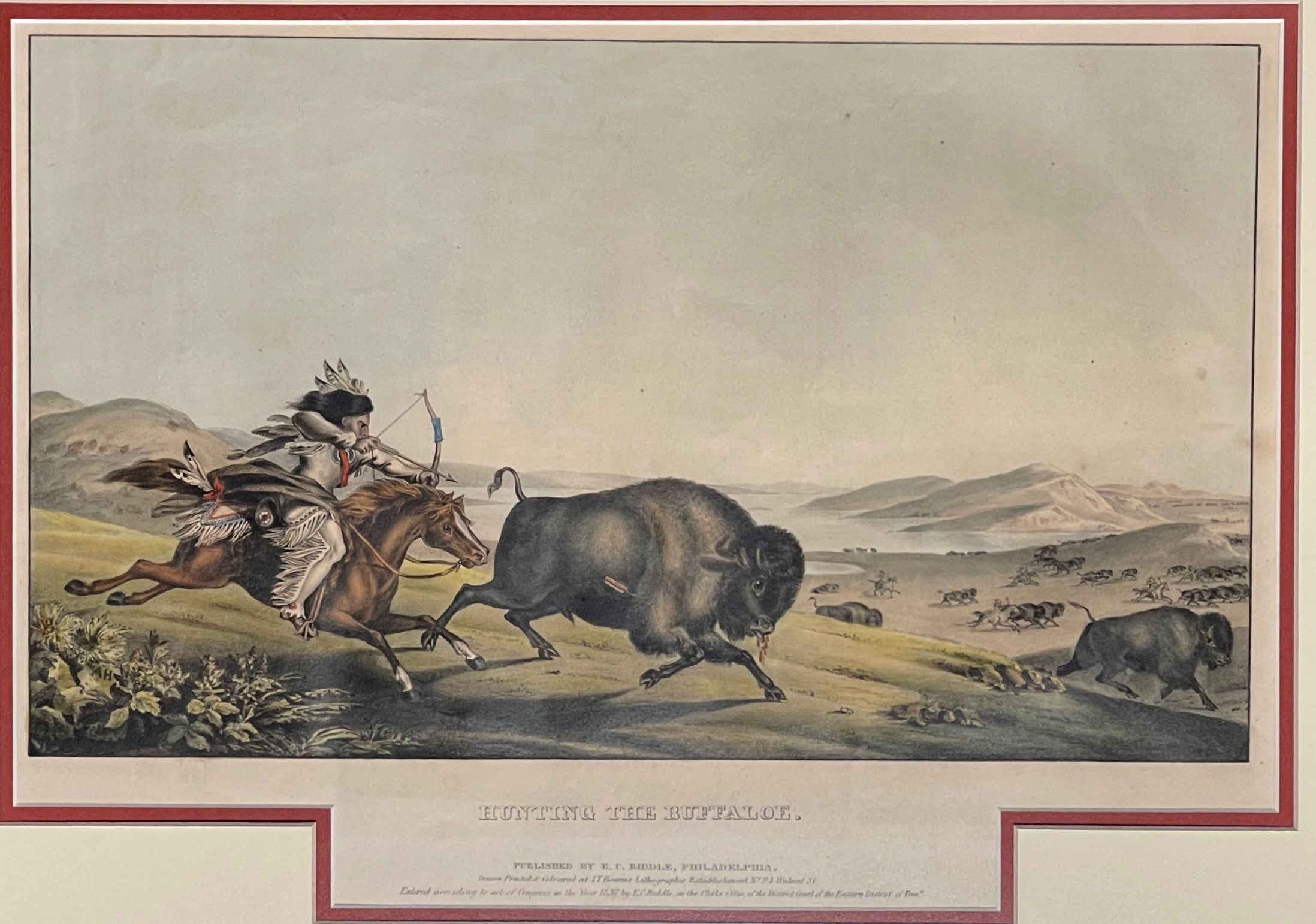 The book Indian Tribes of North America is a three-volume collection of lithographs of Native American portraits published by Thomas L. McKenney and James Hall. The portraits captured the likeness of Native American leaders and provided a visual record of their tribes, many of which did not survive into the photographic era.

The ambitious work was to feature a series of hand colored lithographs in folio, based upon the paintings by Charles Bird King and other artists, including P. Rhindesbacher, R. M. Sully, Karl Bodmer, and James Otto Lewis. Drawn on stone by A. Newsam, A. Hoffy, Ralph Trembley, Henry Dacre, and others; printed and colored by J.T. Bowen and others. Each portrait was accompanied by a biography of the subject written by McKenney, many based on personal interviews granted to him by Native American Chiefs and leaders. In addition to the biographies, a large essay on the history of Native Americans by James Hall was included.

Because of financial restraints on this ambitious work, McKenney eventually withdrew from the project completely. Hall and a new publisher brought the series to completion, but it would take nine years and a huge financial outlay for the folio to be printed in its entirety. Volume I was completed in 1836, Volume II in 1842, Volume III in 1844, with reprints being made through 1870. Overall there were 1,250 subscribers to the publication.

Charles Bird King (commissioned by McKenney) had painted at least 143 portraits over a twenty-year period including the leaders of at least twenty Indian tribes. The original oil paintings led to the establishment of the War Department's Indian Gallery. They were later moved to the Smithsonian Institute. In 1865 a disastrous fire struck the Smithsonian Institute, destroying all but eighteen of these paintings, making the subsequent prints the only remaining historical records.

Prints on view are from the Art Center's permanent collection. They represent leaders of Native Americans from Ioway, Fox, Sauk, and Mesquaki tribes that inhabited Minnesota, Wisconsin, Missouri, Kansas, Illinois, Michigan, and Nebraska.