Captivated by Japan: Laura Musser McColm & Her Era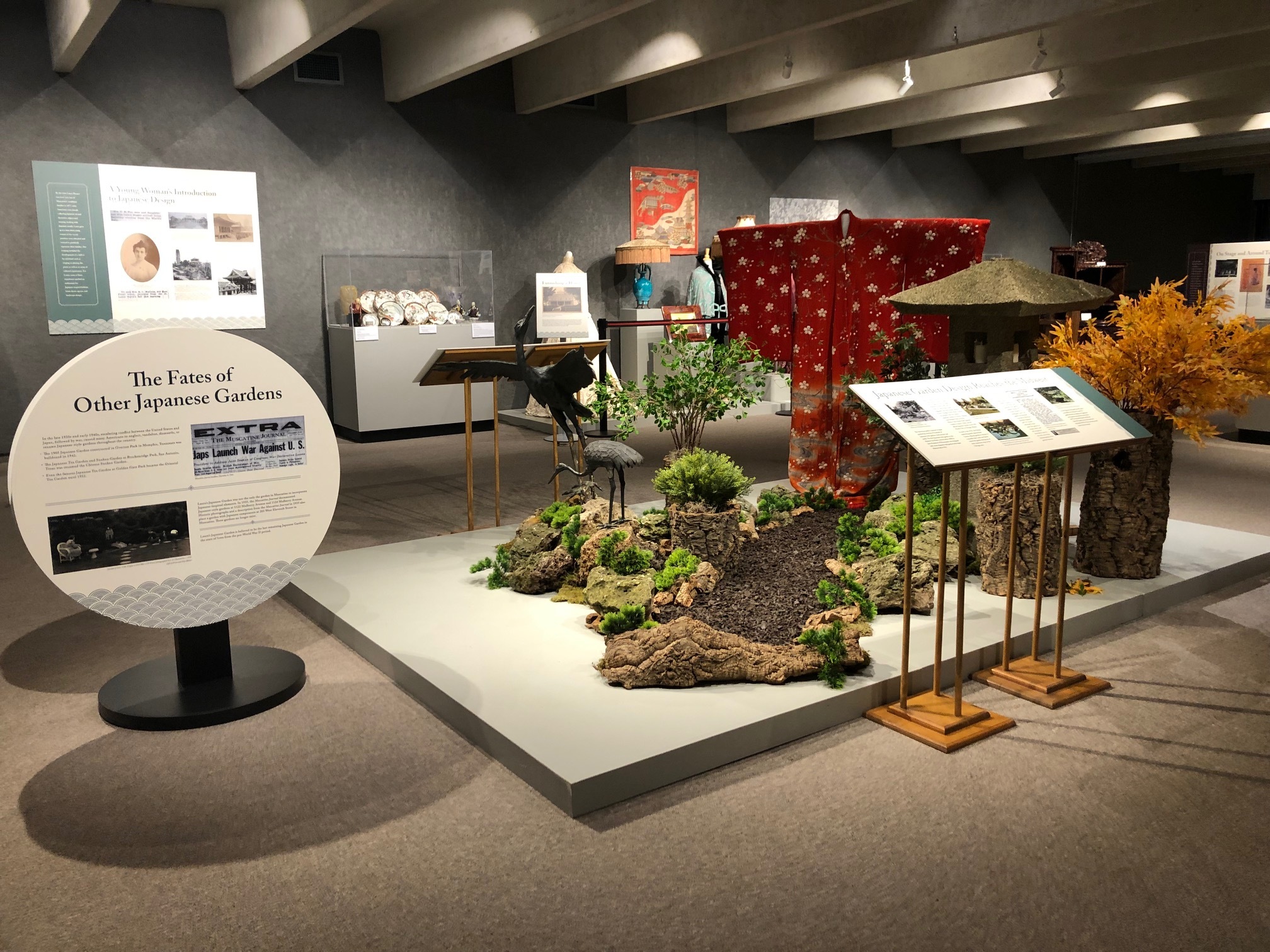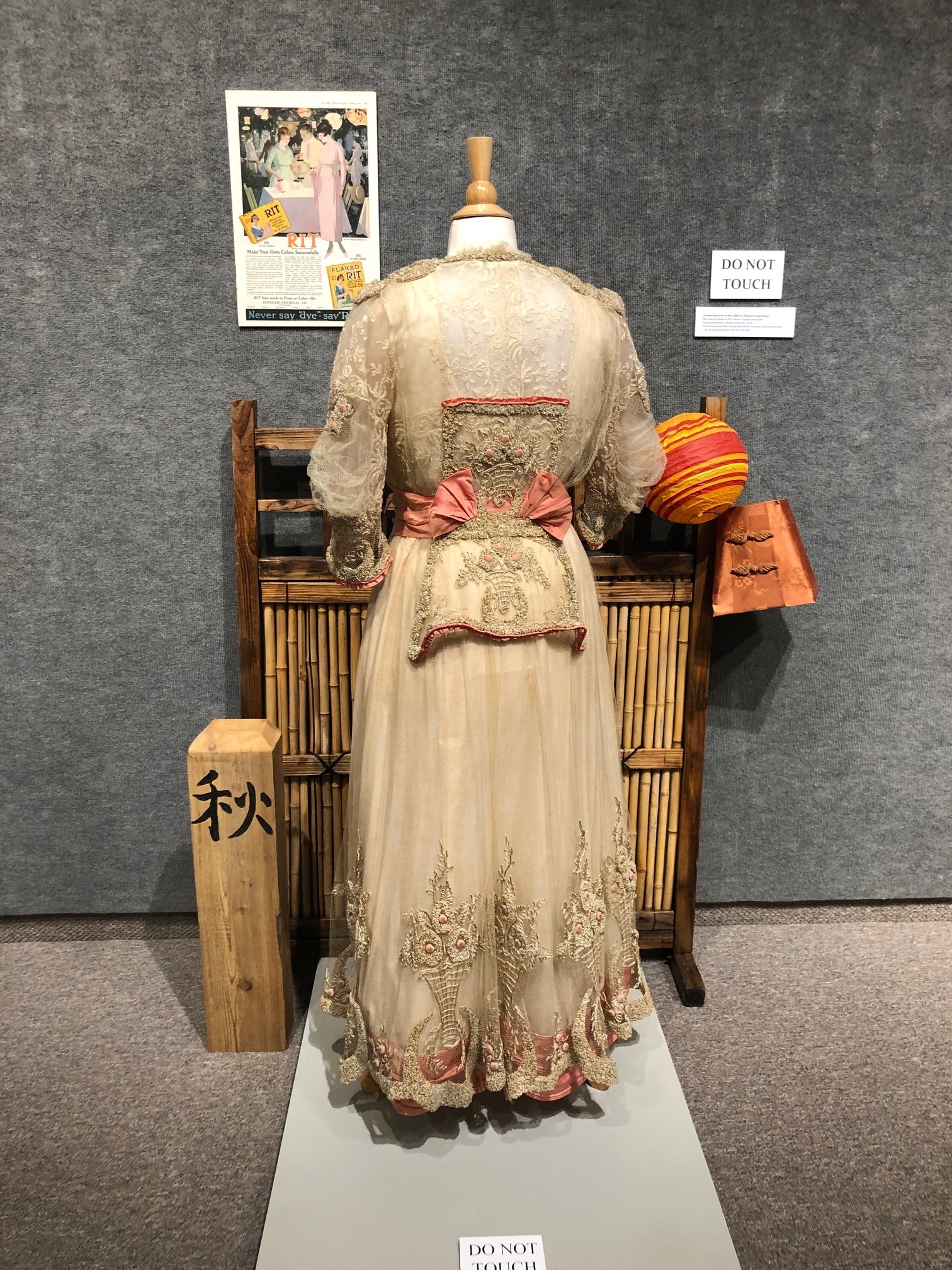 On view through October 23, 2022 in the Stanley Gallery at the Muscatine Art Center
As a young woman, Laura Musser McColm (1877-1964) developed a fondness for Japanese design. This enthusiasm was shared by her peers in Iowa and throughout the United States as well as the Western world. However, Laura's generation was not the first to be captivated by Japan. In the second half of the 1800s, American and European consumers were fascinated by Japanese culture, art, fashion, building and landscape design, as goods from Japan began to flow to the West following two centuries of highly limited trade.

Although Laura's first exposures to Japanese culture are not documented, her experiences at the 1893 and 1904 World's Fairs kindled an interest in Japanese design that she further developed over many decades. Laura's clothing and home décor choices illustrate her preference for Japanese and "Oriental" motifs. This interest culminated around 1930 with the installation of the Japanese Garden. While others in the Midwest and throughout the United States also built Japanese-style gardens, Laura's garden is a rare surviving example of a pre-World War II Japanese garden in the Midwest. It is believed to be the only remaining Japanese-style garden in the state of Iowa from this earlier period.

This exhibition provides a framework for understanding why Laura chose to install a Japanese Garden and how her interest in Japanese design developed in relationship to the fashionable tastes of her era.

Beth Cody, author of the book, Iowa Gardens of the Past, was contracted to research and write about the Japanese Garden. Throughout 2021, Cody developed a series of eight papers exploring various topics connected to Laura Musser McColm's garden. The papers, as well as access to other materials, are available upon request.

Beth's research is the backbone for the booklet, The Making of a Japanese Garden in Iowa. A grant from Humanities Iowa funded the original contract for Cody's research. A second grant, the Humanities Project grant funded by the Iowa Department of Cultural Affairs, made it possible for Cody to aid Muscatine Art Center staff as the team developed this exhibition, "Captivated by Japan: Laura Musser McColm & Her Era".