Broadmoor School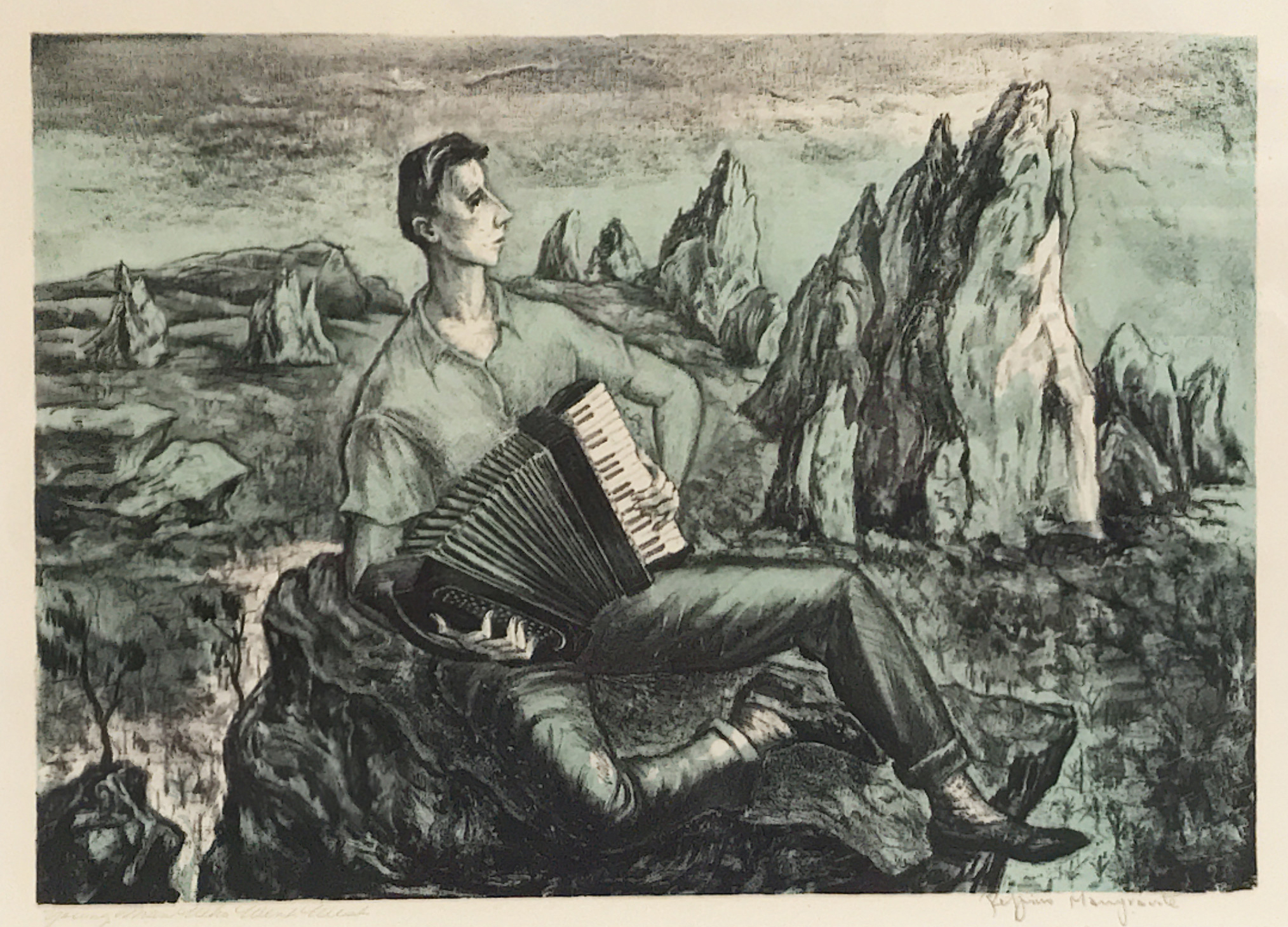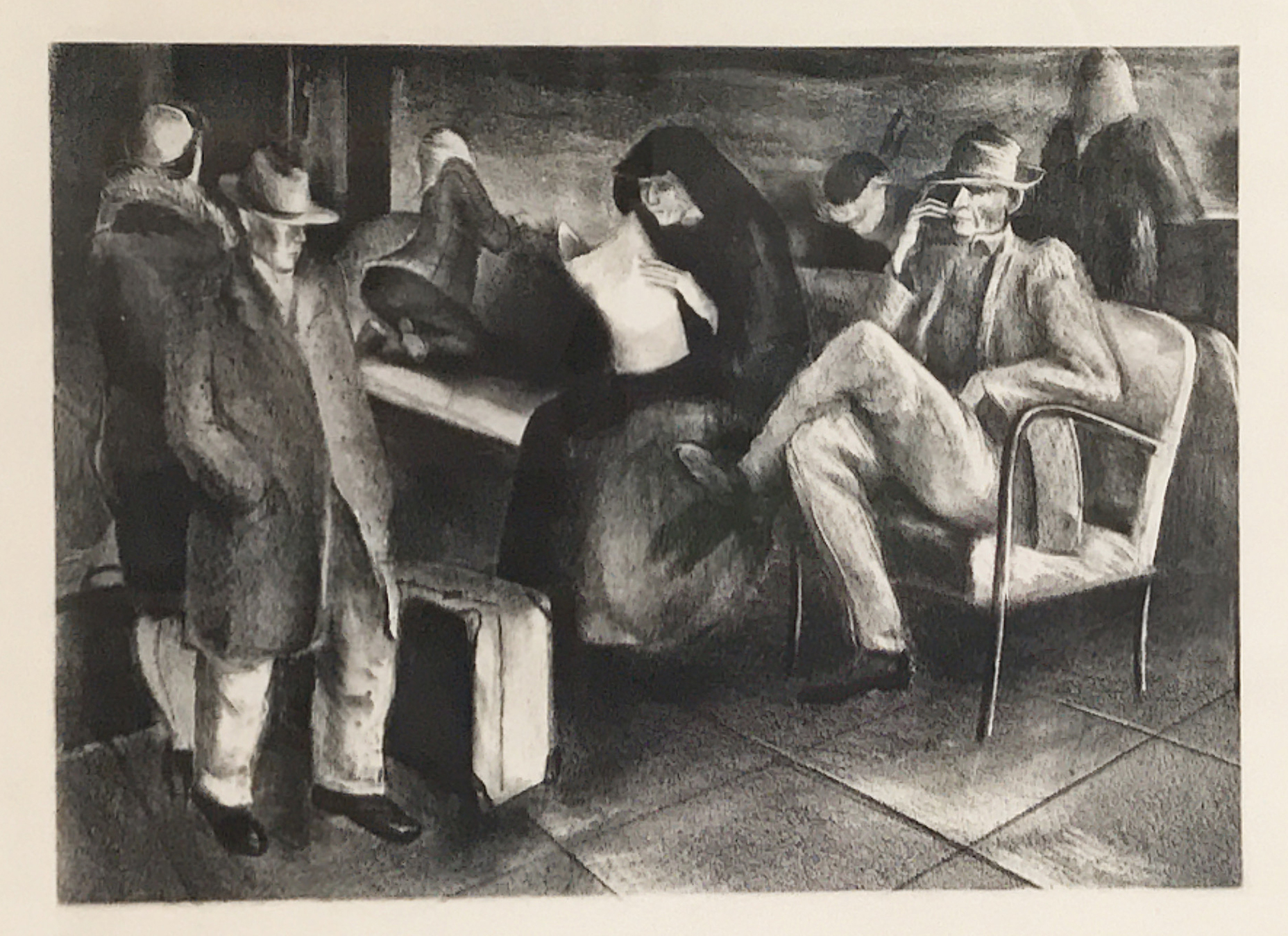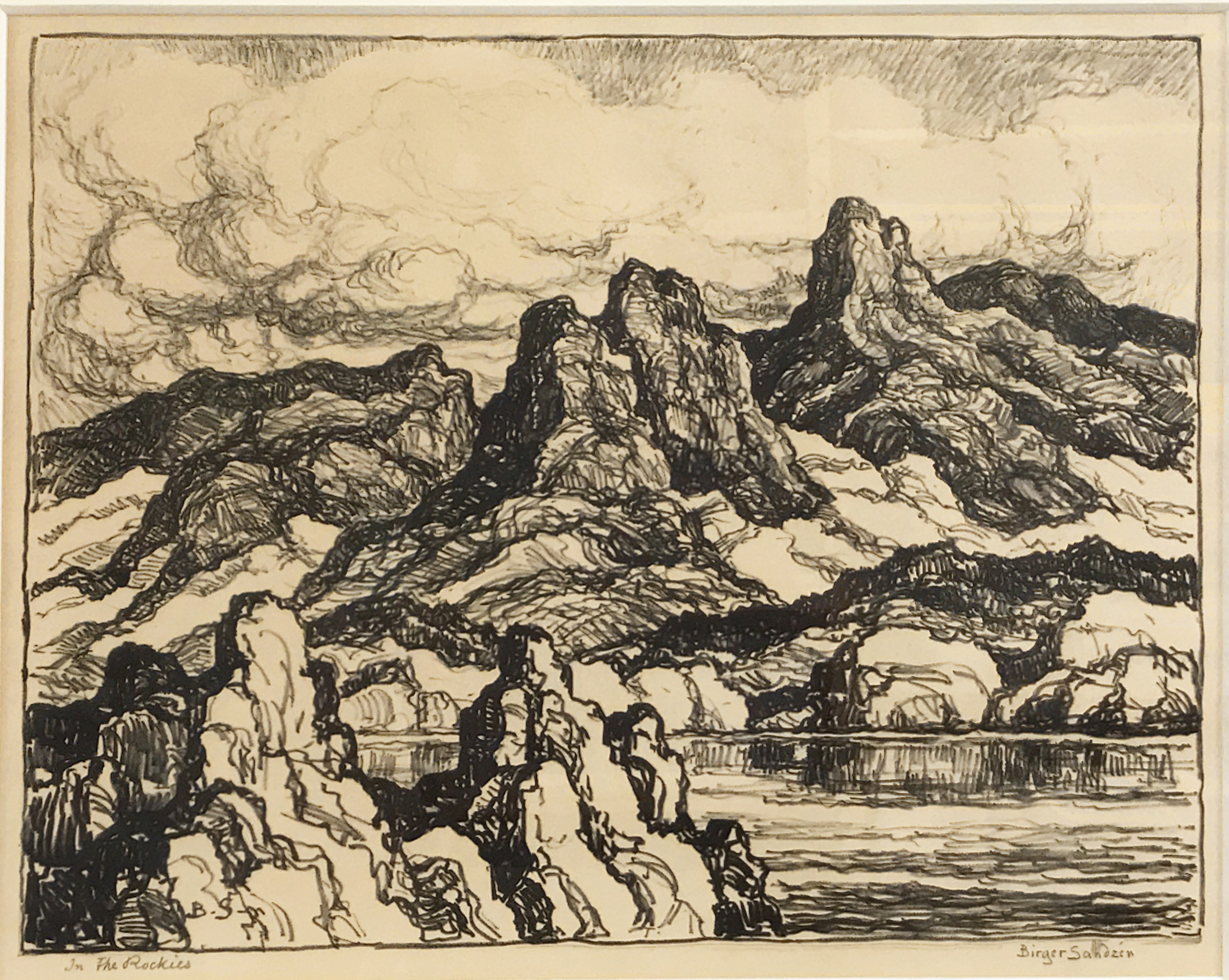 The works created by the artists and students of the Broadmoor Art Academy span the heyday of the American Scene and Regionalist periods paralleling the Depression, the Works Progress Administration program (WPA), and World War II. Incorporated after World War I, in the former home of philanthropists Julie and Spencer Penrose, (Colorado Springs, Colorado) the Broadmoor Art Academy was established with a vision of creating a new art school of national stature, focusing on purely American art through an emphasis on easel painting and community arts, hosting music recitals, drama and dance performances, and art exhibitions. The estate's greenhouse and garage were remodeled into art studios and apartments for students. Luminary artists John Carlson and Robert Reid were the first instructors. Nationally known artists Grant Wood, John Steuart Curry, and Thomas Hart Benton were the Academy's mentors.

Bordering Monument Valley Park, the former Penrose estate provided an ideal location for an art school, offering a spectacular view of Pikes Peak and in close proximity to other attractions that encouraged en plein air painting. From 1921 through 1923, the art academy provided vocational training to former servicemen with total enrollment at the art academy having grown to 72 students in 1926. By the 1930s, the local art colony had become a major force in art instruction and national art activity. Muralist, cartoonist, and illustrator Boardman Robinson from the Art Students League of New York joined the academy and took the helm as director in 1931.

Colorado Springs rivaled Taos and Santa Fe for its dynamic arts scene and ability to attract high caliber artists including Ward Lockwood Birger Sandzen, Charles Bunnell, Lawrence Barrett, Frank Mechau, Adolf Dehn, Laura Gilpin, Lew Tilley, Archie Musick, Randall Davey, Ernest Lawson, Willard Nash, Ward Lockwood, Kenneth Adams, Tabor Utley, Laurence B. Field, Ernest Fiene, Warren Chappell, George Biddle, Paul Burlin, Charles Locke, Henry Varnum Poor, and Mary Chenoweth. Robinson, Mechau and other Broadmoor instructors and students were commissioned to paint many Works Progress Administration (WPA) murals. It was Broadmoor instructor George Biddle who wrote to his former classmate, Franklin Delano Roosevelt, proposing a program for artist relief through murals. The later period of the academy (1940s) coincided with World War II. Several of the artists served as war correspondents in the European and Pacific theaters.

As the school became recognized for Robinson's style of American Regionalism, and its attraction of well-known national artists grew, the art academy outgrew the Penrose's former home. In 1935, the Broadmoor Art Academy was renamed the Colorado Springs Fine Arts Center and the institution moved into a larger building. Boardman Robinson was committed to the school until his resignation in 1947.